Project management course – Experts from Anderson Economic Group (AEG) predict that by 2027, the demand for employees involved in project management will increase by 11%. Likewise, the demand is growing much faster compared to other types of professions engaged in business practices. Therefore, to remain a sought-after professional in the future, it is worth learning at least the basics of project management regardless of changing trends. Better still, master the project manager profession to the fullest!
There is no common consensus amongst employees about what kind of professional is considered a project manager. So, some believe that a project manager is only someone working within the IT field. On the other hand, other employers believe that a project manager is needed in any area where you have to manage a large team to accomplish specific results within a limited time (a project). Therefore, when a project manager decides whether to apply for a particular job position, it is important to understand what the potential employer wants you to do. Perhaps their vision of the profession is quite different from yours! That is why the best answer to how do you become a project manager is to take a suitable training course. However, first, you will need to understand what this profession is and how you can master it.
Project manager: who are they, and what are their duties?
What is a project manager, and what does a project manager do? As the very name of the profession probably clarifies, a project manager is an employee who manages and is responsible for completing a project. Today, projects are launched in different areas, from book publishing to the development of oil and gas products. So you can find them in a wide variety of other fields.
Typically, the project manager is responsible for the following tasks:
Developing and agreeing on technical tasks;
Distributing tasks and the workload within the team to ensure all employees are equally involved in the work process;
Developing an incentive system for the team;
Ensuring the proper quality of work within the project budget;
Determining the priority of every task to achieve the desired outcome;
Identifying risks and minimising them;
Maintaining project documentation;
Adjusting and monitoring the project budget;
Ensuring effective communication with the client.
The project manager's set of tasks can also vary depending on their area of work, the company's specific nature, and the conditions of the project client.
Learning by topic
Project Manager Profession. Career Vision and How To Become One
Key skills of a project manager, project management principles, team communication secrets
Project Manager in Action. Risk Management and Plan Realisation
Project goals, risk management tips, the latest project management methods
What skills should a project manager have at root? – Project management course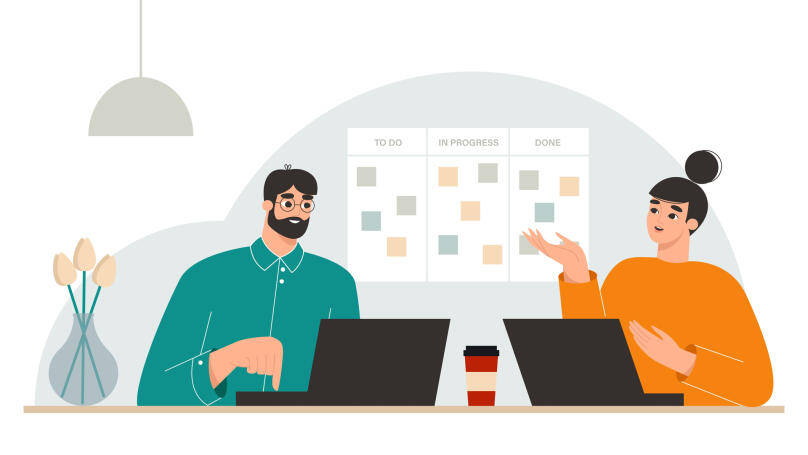 An employer often expects to give the project manager a task for them to turn all their ideas into reality with a snap of their fingers. However, real life is slightly more complicated. The project manager has to do their best to make the client happy.
The project manager must understand the real objectives of the client
They must do so even if the client has not entirely formed an understanding of their own tasks. Frequently, clients require solutions that they consider to be successful. However, this may prevent them from achieving the desired result in reputation or profit. Therefore, the project manager should interview the client to identify their true objective, suggest the best strategies to achieve it, and sometimes even convince the client not to use any knowingly failed options.
The project manager must be able to break down the goal
Many of us stumble when we have to solve a large, complex task. However, the project manager knows how to overcome any office monster: they state the goal as clearly as possible and break it into small, achievable jobs with clear deadlines. So, the efficiency of the team's work increases tenfold, and the client can monitor the progress of the work step by step.
The project manager should competently manage resources
The project manager should understand which resources (including human resources) are required to solve a particular task and where they can be saved. For example, suppose the company's employees do not have the necessary competencies. In that case, the project manager needs to figure out how to make up for this shortfall: should they organise employee training, attract new professionals, or outsource?
The project manager should be able to analyse risks
The project manager should not only develop a plan to achieve a goal, but also analyse the risks: what could go wrong? How long will it take to implement the project in the worst-case scenario? How can the process be optimised to reduce the likelihood of failure? All risks must be considered, analysed, and incorporated into the work strategy.
These project manager skills are necessary: you will not get very far without them. Project management training also involves using resource management tools that project managers have at their disposal. We are talking about such programmes as:
Trello;
Asana;
Basecamp;
Jira;
Microsoft Project.
It is an impressive list, don't you think? It is more of a superpower than a skill. Therefore, even experienced professionals in management positions regularly receive project management training to update their techniques and open up new prospects within their careers.
Project management: what training looks like for beginners and pros
Many companies are ready to hire project managers even without a field-specific higher education if the candidate really understands the intricacies of the job, has a wealth of experience under their belt and is proficient in all management techniques. However, all of this is still impossible to achieve without prior and quality training, which, fortunately, not only universities offer.
Experienced professionals may use the same formats as those who are new to the profession to enhance their skills:
A course;
An online course;
Training sessions.
The desire to constantly learn and improve one's skills is essential for any good project manager. Both beginners and experienced professionals must learn new methods and techniques consistently to help accelerate or optimise project work.
The project management course from Lectera. What is this training course like?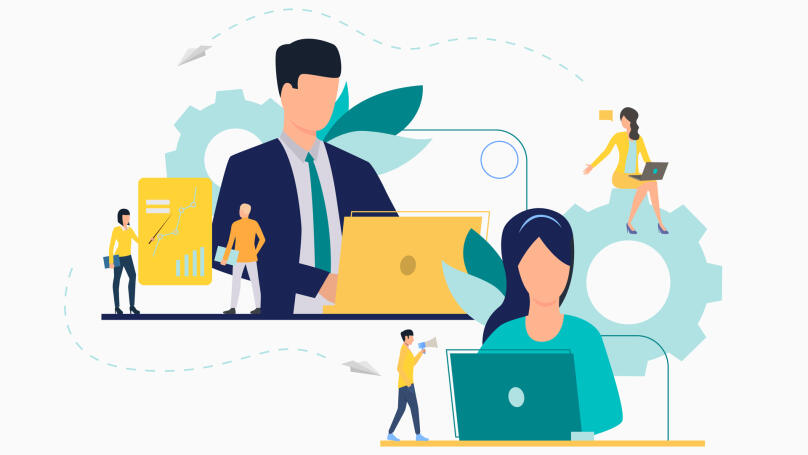 The project management training course "Project Manager Profession. Career Vision and How To Become One" from Lectera is best suited to beginners. It is designed so that students can master all the necessary knowledge in practice and in the shortest possible time. The course consists of short video lectures of 10-15 minutes each and is divided into eight lessons:
Lesson 1. Project management. Basic concepts. The most extensive lesson in the course, introducing students to the basic concepts and principles necessary for productive work.
Lesson 2. Project stages. In this lesson, students learn how to improve project manager performance at every step of the project implementation using different methods, including Agile and Waterfall.
Lesson 3. Change management. Change is inevitable; therefore, a project manager needs to be able to adapt the project to different situations quickly and without incurring financial losses.
Lesson 4. Some practical tips for project managers from international experts. In this lesson, future project managers will discover how an excellent project manager differs from a bad one and how to become the project manager that modern companies would like to work with.
Lesson 5. Project management tools. In this lesson, students will master tools which will make their life easier and enable them to achieve maximum results together with minimum effort.
Lesson 6. Project budget. Without money, you cannot launch a single project. Therefore, in this lesson, future project managers will learn to effectively manage finances and plan a budget, so the team doesn't face any restrictions.
Lesson 7. Templates for project management. This lesson provides templates and case studies to help manage project risks.
Lesson 8. How do you become a project manager? Prospects for development. In what area of work do project managers earn the highest salaries? How do I grow in my profession as well as my salary? In this lesson, students will discover the answers to all their questions.
Each training lesson includes additional materials such as checklists, guides, instructions, and anything else you can use as a cheat sheet. Thanks to Lectera's interval and continuous learning system, you can study for as little as 20-30 minutes a day. You will notice the result even by the second lesson. The courses do not contain unnecessary theory or are filled with unnecessary information. You will only find relevant and practical knowledge that can be applied here and now.
Learning by topic
Project Manager Profession. Career Vision and How To Become One
Key skills of a project manager, project management principles, team communication secrets
Project Manager in Action. Risk Management and Plan Realisation
Project goals, risk management tips, the latest project management methods
Reviews of Lectera's Project Management Course
The project management course was launched fairly recently, but has already received a lot of positive feedback from Lectera students. Here are just a few of them:
Galina, former restaurant manager, 33
"The restaurant I worked at failed to survive the crisis due to the coronavirus pandemic. First, we were put on paid leave, then unpaid leave, and finally, we were fired. I started learning a new profession out of despair; I just wanted to earn something. Honestly, I did not believe I could succeed until I found the Lectera course. All the theory can be mastered in just an hour or two. After that, training immediately proceeds to practice. I am so happy! I am now managing the launch of a new franchise-branded restaurant!"
Nikita, bartender, 28
"When coronavirus started, I immediately realized it would not bode well. So, I started learning a new profession before my bar had to shut down. I decided to take the Lectera course because I could study while working, which was very convenient and easy in the sense of time and effort. Luckily, the bar managed to survive the tough times. However, I am well on my way to success, and now I am managing a project to rebrand the bar!"
Ilya, programmer, 20
"They say programmers make hundreds of thousands. However, my salary was a lot more modest. So, of course, I wanted career growth and a salary increase. Although honestly, I just got tired of messing around in code all day long. Thanks to Lectera, I was able to quickly master the profession of a project manager and move on to new and more exciting tasks. And, of course, now I earn much more than I did before, which is exactly what I wanted."