Become an entrepreneur
Why do you want to become an entrepreneur?
To become rich very fast? To become the proud owner of a startup? To fulfil a dream and become successful? Whatever reasons you have, read this article — here we discuss how you can become an entrepreneur in the shortest possible time, without wasting any time or money.
What is entrepreneurship and who is an entrepreneur?
Entrepreneurship is essentially the creation of a business.
The definition of entrepreneurship includes the initiative of the person at the head of the project, their willingness to take risks, and their innovative ideas.
The definition of an entrepreneur is pretty similar to entrepreneurship. It is a person who creates a new business, takes risks and expects a reward commensurate with the risks in return.
The entrepreneur is proactive, they typically create a business not only for profit, but also to help the environment or people. They develop a business model, look for contractors and potential employees, and implement their plan. However, they may not manage the team if there is a professional manager to do the job.
Who is an entrepreneur?
An entrepreneur should be not just a person who understands and uses innovations, but also a financially savvy manager who knows how to attract the attention of investors to their product. They also need to know exactly how their business will change the world and be able to justify their confidence in the success of the enterprise.
Any entrepreneur must be a strategist, highly passionate about the action plan process, and an analyst who can work with huge amounts of data. Sometimes, they have to spout ideas like a creative manager.
It is essential that an entrepreneur also be an inspiring, visionary, and canny leader. After all, it is them who will have to take responsibility for the elimination of old products and the creation of new ones, which implies regular and serious business changes.
Of course, the ideal entrepreneur, doomed to success, will be ready to wait for this success for years or decades without giving up on their project. Become an entrepreneur
Difference between an entrepreneur and a businessman
What is the difference between a businessperson and an entrepreneur? Isn't it the same thing in the conventional classification of leaders? Generally speaking, yes, it is. Both of them work on the business, they are the creator of the project, and they must be proactive and smart. But no, it's not always the same person, and we know the answer why.
An entrepreneur is more of an innovator than a strategist, noticing problems in a niche of their interest and devising how they can be solved based on existing products (or, for example, a set of them).
An entrepreneur is more likely to become a leading player in the market than a businessperson, since they seek to create a new market, and not push companies into an existing one.
Usually, an entrepreneur can also conduct business using innovative methods rather than traditional ones, while a businessperson prefers proven strategies.
Types of entrepreneurship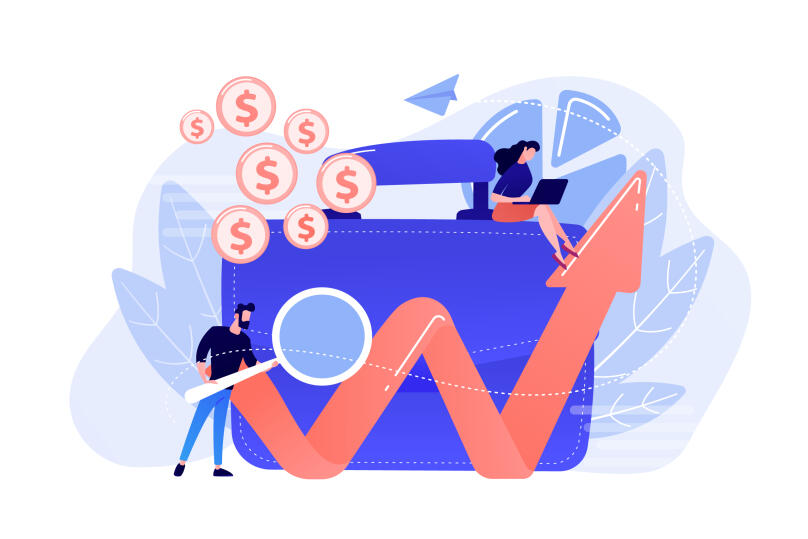 How often have you asked yourself: how can I become an entrepreneur? It seems difficult. Do you know how many types of entrepreneurship are on the market right now? We are sure you will find yourself in one of them.
Small business. Most entrepreneurs develop their projects in this direction. It's easier because you can count on numerous benefits in this field. However, we warn you right away: you shouldn't expect venture capital investments or big profits from a small business. The very concept of entrepreneurship, actually, does not put money at the forefront.
Medium business. If you are an innovative professional with a background in project management, you can try out as an entrepreneur in a medium business. It can be either a new company receiving massive funding, or a project that the creator company has moved to a separate production. Nevertheless, in such a project, you will find a barrier: the company will not belong to you. Although in today's world, there are enough prerequisites to give projects separated from the company to their managers for a certain amount of money.
Startup. This is a project with an idea that can change the world. At least, that's what the business owner thinks. It differs from other forms of entrepreneurship in its undoubted innovation, often in technology, which allows solving a consumer's problem. Startups are easier than other types of business and receive a lot of funding. Entrepreneurship can best be described as a startup whose creator has found something innovative and turned it into a product.
Social entrepreneurship. This is a business that is designed to solve social problems with its products. A social entrepreneur is not focused on making huge profits, because their main goal is to help people, animals, the environment, or do a world of good to the communities.
Entrepreneurial hustle. Such a project begins as a side job for its creator and only after a while becomes their main income source. But be careful: sometimes fraudulent projects that only pretend to be an innovative business fall under this definition. In addition, the term "side hustle project" is often used to describe women who make money from their hobby or have several jobs.
Imitation. The entrepreneur does not create innovative ideas — they use ready-made ones, improving them and making them better. This is what distinguishes them from a businessperson: someone else's idea eventually turns into an innovative one. The relationship between entrepreneur and innovation is not the most important thing that drives such a person.
Purchase. Such an entrepreneur buys someone else's project because they believe in its success, explore it, and then turn it into something new. This way they get an already promoted name and a ready-made customer base. Nevertheless, you have to spend a certain amount of money on the purchase, so this method will not work for those who do not have the funds to try it.
Creating Goods From Scratch. Studying Consumers and Competitors
24 steps from a hypothesis to the launch: research methods, mvp, getting feedback, and growth factors
Increase Business Revenue. Best Pricing Approaches
15 ways to price your product: demand factors, price discrimination, overbooking
Functions of entrepreneur
Are you wondering what it's like,to be an entrepreneur? Check if you can perform the following duties.
Conducting commercial activities includes creating a business, maintaining and developing it, and advising employees and managers. While becoming an entrepreneur, you will have to work with commerce a lot!
Forecasting the pace of business development. This is one of the challenges to becoming an entrepreneur. This involves working with business modelling, analysis, possible risks and creating variations of solutions in case of risk. It also includes identifying growth points and business opportunities, analysing them, and finding new markets and audience segments that may be interested in your product or service.
Distribution of responsibilities. This problem arises in becoming an entrepreneur almost from the very beginning. The distribution of duties means creating a pool of vacancies and dividing tasks between them and employees. It is important here not to be afraid of delegating tasks and to allocate large sums of money for the payroll fund.
Providing employment. For the state (in theory), this is just the opening of a certain number of new jobs. For an entrepreneur, in turn, it is a logical step after the distribution of responsibilities according to vacancies. It is common for businesspeople (especially in the early stages) to prefer to use contracts with parties that allow them not to provide official employment.
Building partnerships. The business founder knows their project very well. This means that they will be able to tell about it best — at least at the first stages of the enterprise development. Therefore, a businessperson will have to look for partners and build warm and strong relationships with them. Then your employees, who can cope with this task as well as you, can do it for you, if you teach them this through encouragement and competent transfer of knowledge.
Sometimes the functions of an entrepreneur are also attributed to the creation of a rich corporate culture, a boost in the country's GDP, and an increase in the standard of living of both one's own and employees. This is not a myth, but a reality, but such functions are only secondary "goodies" that will not be realised without working within the framework of the primary (listed above) functions.
Yes, you cannot underestimate the role of entrepreneurship in economic development, but it will become important for you only after you have taken your business to a certain level.
By the way, in any country there is the need of entrepreneurship, as states are ready to help IT companies and start-ups. According to recent European studies, low taxes and other incentives are among the main factors that motivate a person to become an entrepreneur.
Characteristics of an entrepreneur
The key qualities of an entrepreneur are:
Curiosity. An entrepreneur always wants to learn something new, they are interested in new opportunities and tough challenges.
Willingness to experiment. They do not expect guarantees from life and are ready to experiment to find a working way to launch their business.
Readiness for risks. They occur in any business, and the entrepreneur should not be afraid of them.
Structuredness. Yes, entrepreneurs often take risks. However, in order for the risk to be justified, one requires a clear and detailed strategy for all occasions. This is where structuredness, the ability to sort information into categories, comes in handy. This is, perhaps, the most essential quality of an entrepreneur.
Adaptability. Entrepreneurship always means something new and unknown, either to you or to the market. This means that you will somehow have to adapt to new issues, opportunities, niches, audiences, competitors' offers, and so on.
Determination. If you hesitate before making a decision to buy soup with meatballs in a corporate canteen, you are unlikely to become a successful businessperson. At least for now. So learn to be more decisive and work on your determination!
Team building skill. A businessperson understands their strengths and weaknesses and sees these same sides in different team members. Therefore, they assemble their team members like a Rubik's cube, and help to work harmoniously. This is especially true for online entrepreneurs.
Rational optimism. You must be ready for failures and deal with them calmly. What do you study to become an entrepreneur? Books and courses about the ability to think positively and not give up. And, of course, the success stories of women entrepreneurs are truly inspirational.
Persistence. If you don't improve and promote your product, another company with a different product will do it for you. As an entrepreneur, it is important not to give up, no matter what happens.
Taking the long view. Long-term plans, agility, and readiness for long-term growth are characteristics that will be very useful to you.
Skills and qualities of an entrepreneur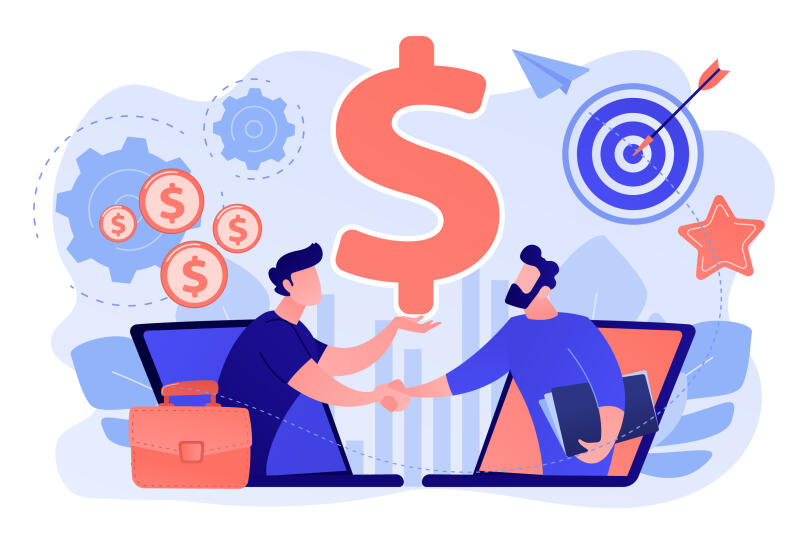 You already know about the importance of entrepreneurship, qualities of an ideal businessperson, and challenges ahead of you. So, what skills do you need to become an entrepreneur?
Communication skills. Networking and developed charisma are very important skills that allow you to both find an investor and convince them of the need to invest in your product. Any entrepreneur must be an efficient communicator who always finds an approach to different business partners and employees. Become an entrepreneur
Selling skills. You must be able to sell yourself, your experience, your product, your idea, the idea of cooperation with your company, the idea of working in your company, and anything else. Essentially, you have to become the best sales manager in your company!
Keeping your emotions in check. Your project will have its ups and downs. You need to be able to support yourself at such moments, not fall into despair, and not give up business development because of one failure.
How to become an entrepreneur: top advice
The specific ways to become an entrepreneur include the steps described in this section.
Firstly, come up with an idea.
This is the main thing behind your success. If the project does not innovatively solve customer problems, it will not succeed. Make sure that the category to which the product will belong is growing, that this is not a product of hype or a seasonal phenomenon. The product needs to satisfy a need and be in demand for a very long time. It's better if the idea doesn't refer to something trendy or very popular: once the audience's interest in it subsides, you will have to start all over again. Unfortunately, this is a common mistake young entrepreneurs make.
Secondly, research the market.
Who will you be competing with? Can you create your own market and become the top player in it? What does the competitive environment look like in the general market, and not in a separate niche? Analyse companies on the market, their development trends, and target audience segments that buy products similar to yours. Read a couple of marketing books or come to the "Creating Goods From Scratch. Studying Consumers and Competitors" training by Lectera. We will tell you how to analyse the market and competitors and what to do so that the product does not fail even before its release. Moreover, we will teach you how to correctly bring it to the top of the competitive environment immediately after it appears on shelves (including virtual ones). This will take only nine hours! At the end of the course, you will receive a free certificate of completion. Register for the programme now, so you don't miss out on a spot!
Thirdly, develop the product and the first draft of the business plan.
Create a document describing what you want to create, why you want to make this particular product, how it will work, how much it will cost, and who its audience is. Furthermore, immediately indicate how much money you are willing to spend on creating the product, where it will go, and what kind of specialists you need in the team. Do not forget about the deadline of implementing the idea and the marketing component: the volume of your future sales depends on hypotheses and promotion! You can find the components of a business plan in Lectera's free course "From Idea to Business. Create a Lucrative Firm From Scratch". 150 minutes of video, and you have practically presented your product to potential investors.
Fourthly, test the hypotheses built in the previous step.
What should the product be like for people to buy it? What customers will you have, who are they? Does everything match up with the initial idea of what your offer will be and who will buy it? At this stage, you can still change the product or service by adding the features that the consumer needs. Here you will have to rewrite the business plan, if it is necessary.
Fifthly, start looking for an investor.
Most likely, you do not have the funds required to start your business. Or you do, but not enough. Where can you get the rest of the money? You can contact an investor or fund dealing with investments. To do this, you need to try to offer your project in an investment club or go through a couple of accelerators and online courses with teachers from the investment field. You can also write to business angels and apply to funds that can help you financially. If you cannot find an investor, you can try to get a business loan. However, this is a risky move – what if you fail to develop the project? What if the interest rate on the loan is too high? Study all the risks before starting a business, and not when you are already signing a loan agreement.
How to become an online entrepreneur
To become an online entrepreneur, you will need to follow the same steps that were described in the previous section.
It may even be easier for you here: the entire business will be based on the Internet, which can significantly reduce costs.
Moreover, on the Web, you can become a selling blogger, an online consultant, or the owner of a marketplace-like store. There are a lot of options, and in some industries, there are even more of them than in an offline business.
Yet, it has its characteristic aspects: a digital entrepreneur needs to pay attention to copyright (from the very first day of working on the project – otherwise, it will be too late), follow the legal side of the issue, and choose contractors more carefully.
How to become a successful entrepreneur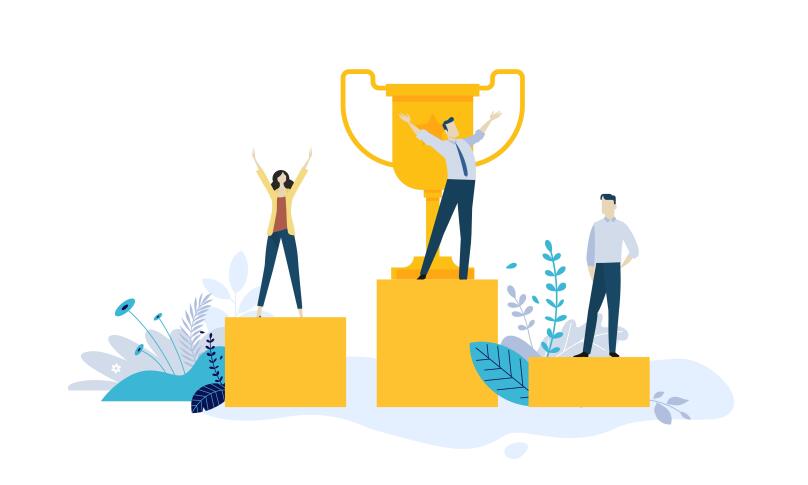 Who can become an entrepreneur and be truly successful in their field? A person who takes advice. Current entrepreneurs always say: be attentive to legal details, thrifty and prudent, like Mr. Krabs from the legendary animated series.
Explore all the opportunities on the market, think about whether you need expenses, how you can save money, and what you can not spend money for. Use free promotion tools: word of mouth, content marketing on social media, mutual PR, and barter with bloggers. Invest time and effort into risk insurance – it will pay off a hundredfold. Constantly learn, do not stop studying new things to introduce the latest technologies into your business and stay ahead of trends.
You don't have to go to university – you can read books and take courses. Lectera, for example, has opened free access to all of its business courses – use this opportunity wisely!
Do not be afraid to fire and hire staff: business is driven by people, not just the ideas of its founder. Treat rest as a necessary part of the process, allow yourself to make time for hobbies, eat right, not in fits and starts, and sleep as much as your body needs.
And try to find a mentor – a businessperson who will help you get through the millstones of the industry and save your project.
Unit Economics. Business Prospects at the Idea Stage
How to calculate the profitability of a new product in advance, scale the business and evaluate the effectiveness of its work
The Perfect Manager. Create a Team Development Strategy
Recommendations for creating and training an efficient team, solving internal conflicts and motivating its members
How to become an entrepreneur with no money
If you do not have the funds to start your business, your only option is to find an investor. In this case, you will need to guarantee the investor a certain percentage of the profit or a share in the authorised capital of the organisation. The more profitable your idea is, the better! Here you don't have to be an over-the-top innovator – the investor wants to make money, and not become the next Elon Musk.
Steps to becoming an entrepreneur
So, to become an entrepreneur, you need to:
Come up with an idea for a business;
Determine what skills you lack to implement this idea;
Get the right skills, while upgrading existing ones;
Draw up a business plan and build hypotheses for the development of the idea;
Test the hypotheses;
Improve the business plan;
Apply for funding;
Sell your idea to investors and get funds to develop your business.
Best books to read to become an entrepreneur
What should you read to become the best entrepreneur in town?
"How to Win Friends and Influence People" by Dale Carnegie. A classic of self-help literature that allows you to understand networking, learn how to talk to strangers and convince them that you are right.
"The Psychology of Selling" by Brian Tracy. It is one of the best books for future sales managers. It explains how to sell anything to anyone, even if your product is not the most impressive on the market.
"Who Moved My Cheese? An Amazing Way to Deal with Change in Your Work and in Your Life" by Spencer Johnson. This business fable about mice tells about flexibility in life and business, and ways to calm down in the race for profit.
Entrepreneurship development
Entrepreneurship development is a process where future and current businesspeople acquire new skills and competencies. Essentially, this concept includes online courses (including those from Lectera – we provide them for free), university programmes, webinars, marathons, workshops, books, work sheets, so, everything that helps to learn something new and practice your skills.
Entrepreneurship development can be a direction to start your own business in or a supportive foundation.